Работа в Дубае: аквапарк Wild Wadi

Наталья С.
Санкт-Петербург
2012
I came to Dubai in the night, came up to Jumeirah stand and the lady made a call to make transfer for me. The driver dropped me near my building, gave me the key and said that all your questions you can ask your room mate. On my bedside table I found welcoming letter to Jumeirah and a sweet gift. My room mate was the lady from Morocco. Next day she explained everything to me.
A couple of days later I went to Wild Wadi and started my training for the position of guest service assistant. I was given 1 month to get acknowledged about this job what is rather enough. Jumeirah always provides trainings for stuff. It was a great pleasure for me to see all representatives of top management of Jumeirah Group at the 1st training. They treat you with respect.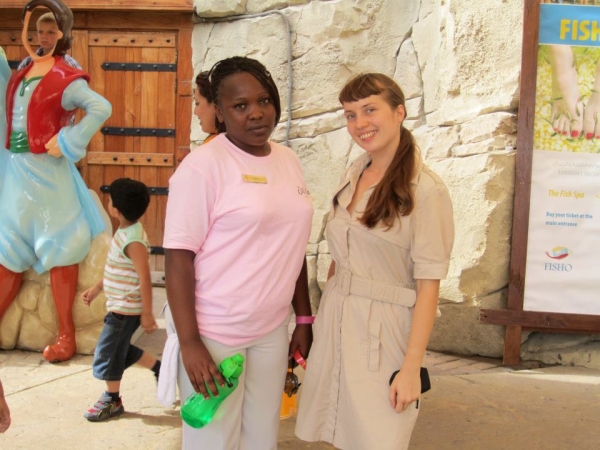 Summer is extremely hot and humid in UAE, but conditioning is everywhere inside. Winter is a lovely time))) I adore modern architecture in Dubai and sales time in malls)) For now I've finished 8th month and plan to do cross training at the hotel to get a better position in future. The main thing is that you can grow within Jumeirah and get experience. And to tell you the truth, Russian speaking colleagues are of a great importance here in Dubai and they can easily make career.
Thanks to this program I saw city I had dreamt to see, I got to know new people, I made new friends, I became more knowledgeable about different cultures. I even can speak a bit of Suwahili because I have friends from Kenia and we teach each other))) Anyway, weather I ll stay within Jumeirah or leave it someday that's a good start. One thing I can say for sure I don't won't to come back... P.S. My story isn't a common one. People have different opinions here, but concerning me what is written is true))) Natalia.